25X50 House Plan, North Facing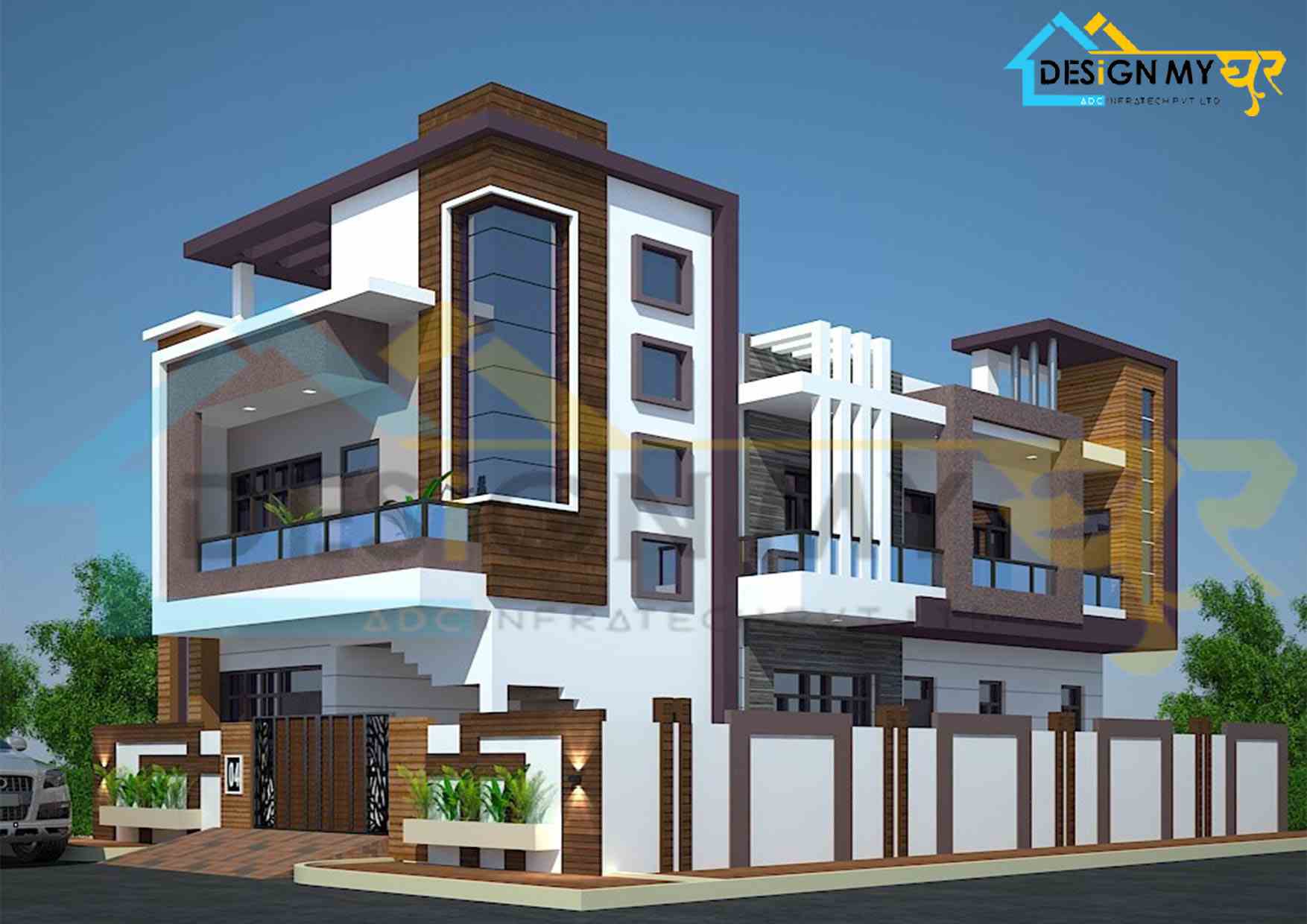 25X50 House Plan, North Facing
We Are No.1 House Plans Designer - North Facing, As Per Vastu- Pooja Room - Car Parking- Garden with 3D House Plans
The House Plan is based on concept of equality of usability for all the room. This design starts with entry from the main road. The first thing comes in sight is a main gate. Crossing the porch, to the left of the staircase there is a passage for the rooms. Both the bedrooms are of same size. Master bedroom has an attached toilet for the users with a dressing counter. Other bedroom is equally spacious and contains a box room as well. Each room has space adequate for two single bed, two side tables, two study tables and two Almirah. All the rooms are connected by a passage which leads to open dining area of the house. Next to dining area, our properly ventilated kitchen is located, adjacent to which upward moving stairs are placed. Other side of the lobby, we have second OTS to provide cross ventilation in the house. Lobby is connected with spacious drawing room, which has multiple exit to porch. Properly designed lawn and porch are suited to handle outdoor activities and provides enough parking space to suit all your needs. Customization is available as per your need and requirement. Can be converted for 2 storey to 3 storey as per your need.
We are designing With Size: 1250 sq ft- 25X50 sq ft - 25X50 sq ft - house plans with all types of styles like Indian western, Latest and update house plans like 2bhk, 3bhk, 4bhk, Villa, Duplex, House, Apartments, Flats, two-story Indian style, 2-3-4 bedrooms - 3d house plans with Car parking, Garden, Pooja room. DMG Is the Best house plan.
1250 sqft House Facing Vastu & Facing
Facing is The most Important Segment for Indian Homes Design DMG Is Giving you Homes Design As you Want Facing and As per Vastu- Type with the size of 1250 sq ft house plans east facing, 25X50 house plans north facing,
Types of House Plans

We have All types of House plans like -duplex house plans for 25X50 site-simple duplex, small duplex, modern duplex, east-facing Duplex, BHK, house Plans & design Available Here.
DMG Provide you best house plan Design in - 3d Format like 1250 sq ft 3d house plans, 3d house design.
What we do and how
'Design My Ghar' is an innovative design service, offering individuals, builders, developers and architects, an online 24*7 design/library, with a range of professional quality, modern residential plans and services like- Floor plan, exterior elevation, landscaping, structure drawings, working drawings, plumbing & drainage details, electric layout, interior design.
We have a wide range of designs in our platform, just take a simple step to select and book your favorite design for your dream house and make it yours or you can contact us to fix an appointment and visit our office in the given address.
For more details
Get your site supervised
Site Supervision will be done by Certified Architects & Civil Engineers.
Site Supervision will be done by Certified Architects & Civil Engineers.
Site Supervision will be done by Certified Architects & Civil Engineers.
Turnkey Solutions