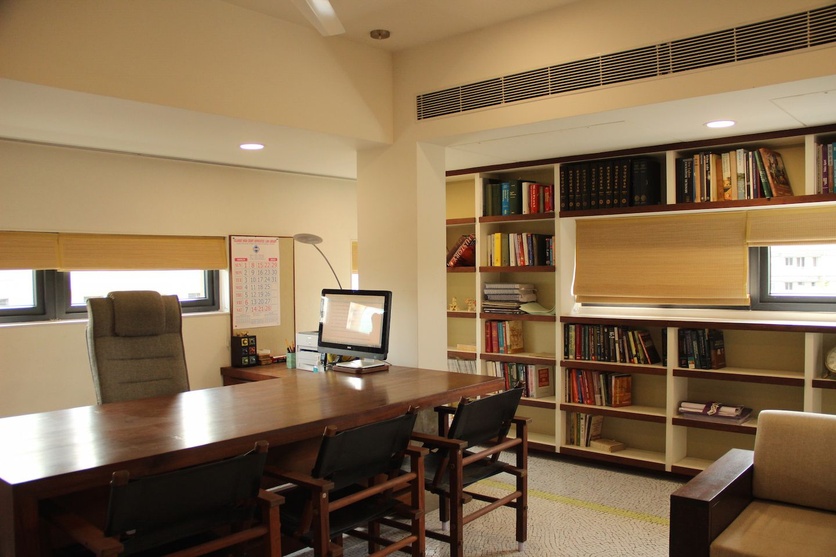 Interior Design for Advocate's Office
The interiors of an organization are more or less of a silent testament to the organization's values, ideas, and motto. It is reflective of the workforce and has a profound effect on the overall efficiency and growth of the firm and employees. When one chalks out the interior design for the advocate's office one has to keep in mind the objectives of the firm. The overall aesthetic has to give the appeal such that it makes one feel comfortable in an environment that is mostly bland and stressful. Interior designs for advocate's office should be inviting and warm in such a way that it boosts the morale of the employee and productivity of the lawyers. As said before this is why it is important to pay some attention while working out the interior designs for advocate's office.
There are a lot of themes that one can follow or take inspiration from while designing the interior of a law office like traditional with a room full of bookcases, wallpapers in colors of gray and cream, or velvet-crimson colored walls and heavy oak carved furniture. Some rows of black/ crimson bounded books and busts lined neatly; a couple of metallic chandeliers with table lamps on either side of the work desks. All of this is based on the colonial office theme and generally suitable for interior design for advocate's office.
With the changes in the interior designs in various aspects of life, we have seen a shift in themes used for interior designs in the workplace, stores, restaurants, rapid transit systems, and the list goes on. Such changes have also been observed in places where design and décor are generally overlooked; advocate's offices, government buildings.
Now with the change spreading out and if you want to make most of your office, read on as how to set the interior design for advocate's office.
THEME
There are a variety of themes that you can choose from while experimenting with the interior décor of your office. As talked before about the Colonial décor theme. There are others too like
MID-CENTURY MODERN
This doesn't require a high-end budget and makes the interior designing less of a hassle. The highlight is the fact that you can change the décor by moving some articles around. This theme is popular as it uses modern designs and classical textures and designs. There is a huge palette of colors that you get to choose from making it all eye-catching. This theme is mostly used in studios and offices other than homes.
MINIMALIST
Here simplicity is the highlight of décor. The most dominant color of use is white and shades of gray or blue (we'll talk about the color in later paragraphs). This theme is mostly easy on the pockets and elegant. You can have the customers focusing on the essential services in your office as almost anything can act as a piece of décor in whitewashed walls. It can also be used to highlight the framed articles people generally put up in their office to make the workplace look more professional.
MODERNIST INTERIORS
If you have no specific design theme already decided, you can always go for the modernist interior décor. Modernist interior décor is considered inviting can be easily chosen while deciding the interior design for advocate's office. It has a straight forward design idea and communicates the idea of a friendly workplace and makes people open up better. Better even when if you have a tight budget on designing the interior of your office with this interactive theme.
COLORS
Now, apart from the interior design themes, the next most important is the color palette that you use. Keeping in mind the theme that you chose for interior design for advocate's office. Colors have a massive effect on the psychology of people that a place engages with. There is a reason why FMCG companies choose some specific colors to work around with and finance companies choose some specific shades of blue. Color helps cement the relationship between customers and firms. This further develops a sense of belonging and trust. Here we draw inference from the colors that have been used in the logos of various law firms and try to understand how you can use these colors while finalizing the interior design for advocate's office.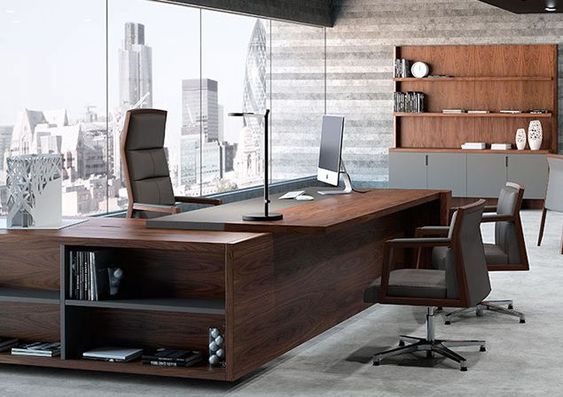 Needless to say, colors and hues of blue, black, and grey dominate this aspect of the business. These colors have been associated with TRUST, MATURITY, and SOPHISTICATION. Color choice also hinges on whether the brand of your firm, tone of it, value in the market, the age of the firm. There is a huge need in the legal industry to maintain the look of maturity and sophistication, which is required to be reflected in the interior design for advocate's office.
Colors like light blue signify trust and dark blue is for professionalism. Thus, legal clients have been known to be partial towards these shades. Grey is another interesting color that signifies the maturity of the firm and trustworthiness, responsibility, and a serious outlook towards something. Shades of grey also make a difference. Lighter grey is for formality, dependability, and accessible nature; darker tones of grey attribute tot mysterious nature of something.
Blue and black's high association with legal firms and financial firms have cemented their place as the major accent color used in the backdrop of neutral colors or probably white. Sometimes you may also find the loud and youthful colors like Red or Crimson used in the legal firms (as we talked in the first paragraph) reason could be that since Red signifies power and Crimson signifies authority, people who like these colors in such firms want to put out the idea that they are a massive force and not just another speck.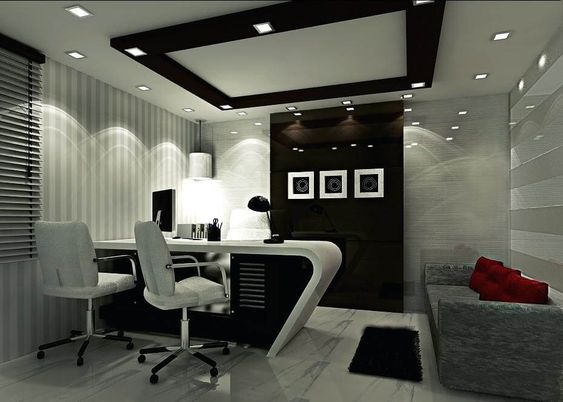 Of course, knowing the color combinations gives you a better idea of what to use in which décor type. We hope reading this post has given you some idea of how to select the interior design for the advocate's office and have gotten the general idea of themes and colors. Yes, there is more to it than that but having an elementary idea of it may help you communicate better and efficiently with the interior designer that you might hire for interior design for advocate's office.
SHARE